Tips and tricks to help you be more productive
Once you have found a tenant (or tenants) for your property (or properties), you would normally want to provide the best service possible. Below are some useful ways to make the best use of IT to help you manage your properties.
Contacts
Most would agree that seeing the tenants' name and address when they call you is a useful tool.
I'll also talk about grouping of contacts and sharing your contacts in a moment, but in the screenshot below you will see not only the persons name but also where they live and their room number (such as in an HMO).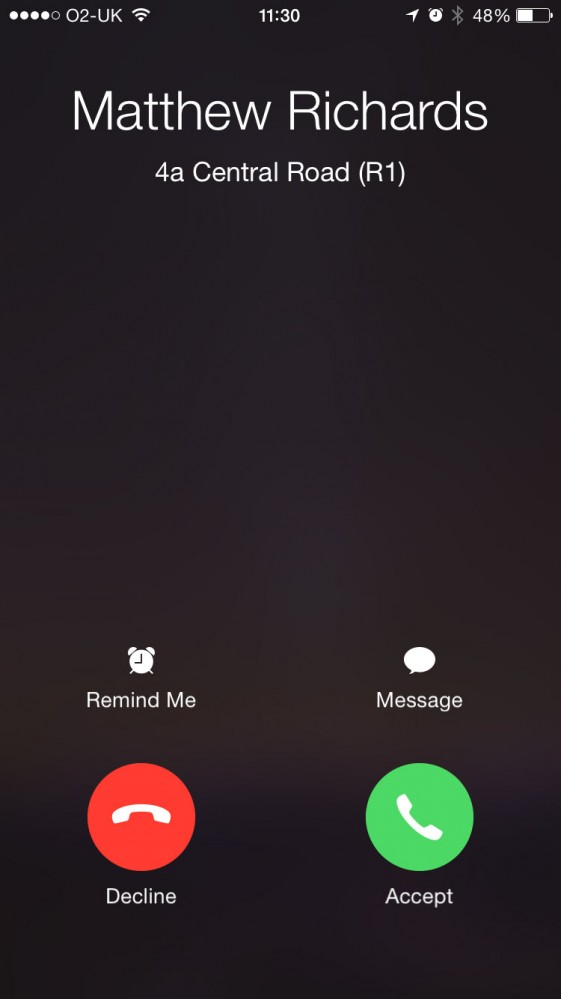 Storing the name is of course normal practise for most people, however storing the address and room number (as above) can be useful especially for larger portfolio landlords or property managers.
Why is this useful?
Firstly, being able to answer the phone with the persons name makes the tenant feel noticed and more important. This is particularly relevant if the tenant knows you manage a lot of rooms.
Secondly, knowing the address and room number is helpful to you because you immediately know where they live and of any potential issue ongoing. You know this before you even say hello!
Having the address and room number is additionally helpful considering you may have several tenants named 'Matthew' or even more than one Matthew in a house!
Example:
I had a phone call from an ex-tenant from two years ago the other day. I answered the phone with
"Hi James, how are you doing these days?"
He was surprised that I was able to say his name! By the way, he was looking for accommodation in Plymouth since he was planning to move back and had kept my number.
Because I instantly knew where he used to live, I was also able to ask him if he was looking for somewhere similar to his previous address.
Grouping Contacts
If you have an iPhone then you will also have an iCloud account. From this you can manage your contacts using the website icloud.com. Within the icloud.com contacts section you can add groups to the list.
We set up a group (more on why you need to do this in a moment) per house along the lines of:
15 Central Road - 2015/2016
Many of our properties are student ones so we append to the address the year of their tenancy.  Normally, we are adding contacts to our database for each property for the following year as well even while current tenants are still in residence, hence the necessity of the 2015/2016. This way we instantly know whether it is an existing tenant calling or a future one.
When you create a new group on icloud.com and add a contact to the group, you should also type (paste) the address and room number into the Company field. The company field is shown when someone calls (alternates with the type of number: home; mobile; work). So in the company field you might type:
15 Central Road (R3) - 2015/2016
The Groups app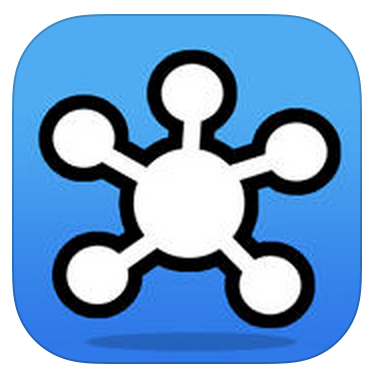 The Groups app for iPhone 'reads' your groups you've created on your iCloud account and makes it easy for you to send group text messages or emails from your phone.
Why use Groups?
Sending a text to a group of tenants manually using your phone can be a nightmare, and how are you supposed to remember everyone in the house anyway?
Obviously, the larger the portfolio the worse this problem becomes.
Opening up the Groups app shows you all the groups you have created. Tapping into a group shows all the contacts in that group. You can then 'Select all' and choose to send SMS or Email.
I probably don' need to tell you why this is useful but as an example, you might need to inform your tenants about a viewing (texts seem to get a better response than emails it seems).
Contact syncing (or sharing)
If you are the only person managing your properties, then using your personal iCloud account would probably be fine. However, if you also want your property manager or maintenance guy to have access to your contacts, then you will probably want to create a separate iCloud account for the purpose.
You can add an additional iCloud account to your phone in Settings>>Mail, Contacts, Calendars>>Add Account.
You should then go online to icloud.com and sign in with the new account to add (and edit) the contacts. It's best to use the website to add and edit contacts to be sure you are saving any changes to the shared account and not your personal iCloud account.
Also, any changes made, automatically go through to whoever you allow (i.e your maintenance guy if you have one).
Maintenance Management (using the Posidacious system)
Ok, before you read on, the system I'm about to tell you about was designed and programmed by me (yes I'm an IT guy as well as a Property Manager!). The system is available to anyone on a subscription basis.
It's called Posidacious. You can find out more about it on the Posidacious Blog.
It's a backend system design to help property owners and letting agents manage their maintenance requests.
These days, legislation can inhibit a landlords ability to carry out simply things such as serving a section 21 notice. With a system like Posidacious, you can properly record all maintenance requests, assign contractors and so on.
It goes without saying that you can cut down on phone calls and text messages and the confusion that arises when a tenant contacts both you and your maintenance team. I'm sure you can think of dozens of examples where confusion and stress arise.
We are currently working on version 2 which will have a new modern feel and include an iPhone app to help you and your tenants report and update issues.
Anyway, check the blog post on the summary of Posidacious for more information.
Digital signing of legal documentation
We use Adobe Echo Sign to get tenancies and guarantor forms signed. This is legally recognised with the same 'weight' as a printed and signed document. At least in the UK it is.
It reduces the amount of chasing we have to do to get tenancies or guarantor forms signed. Doing it the 'old fashioned' way can mean paperwork needs to posted (and then lost in post), then returned and so on. Nightmare!
We also used to scan all the returned tenancies and forms so using Echo Sign has alleviated a lot of admin work for us.
You can prepare template forms for signing where you simply need to put in the new tenants' details and click Send. In the case of multiple signatures required, the system first gets one signature then it moves on to the next. This way you know who might be holding things up.
You can also get the system to get the signer to fill in additional information (such as home address, phone number, tick a box to confirm being a homeowner and so on).
Summary
I highly recommend setting out some basics for your IT in relation to your property management. Do this even if you just have one property! Who knows, in a few years you might thank yourself for doing this when you have hundreds of tenants!
Doing these things provides a better service to your tenants – and therefore potentially a better relationship with them too.
Better relationships with tenants can mean tenants stay longer in the property. Even if they move, they come to you first for alternative accommodation.
That's all for now. Any questions, just ask!