The End (actually, the beginning)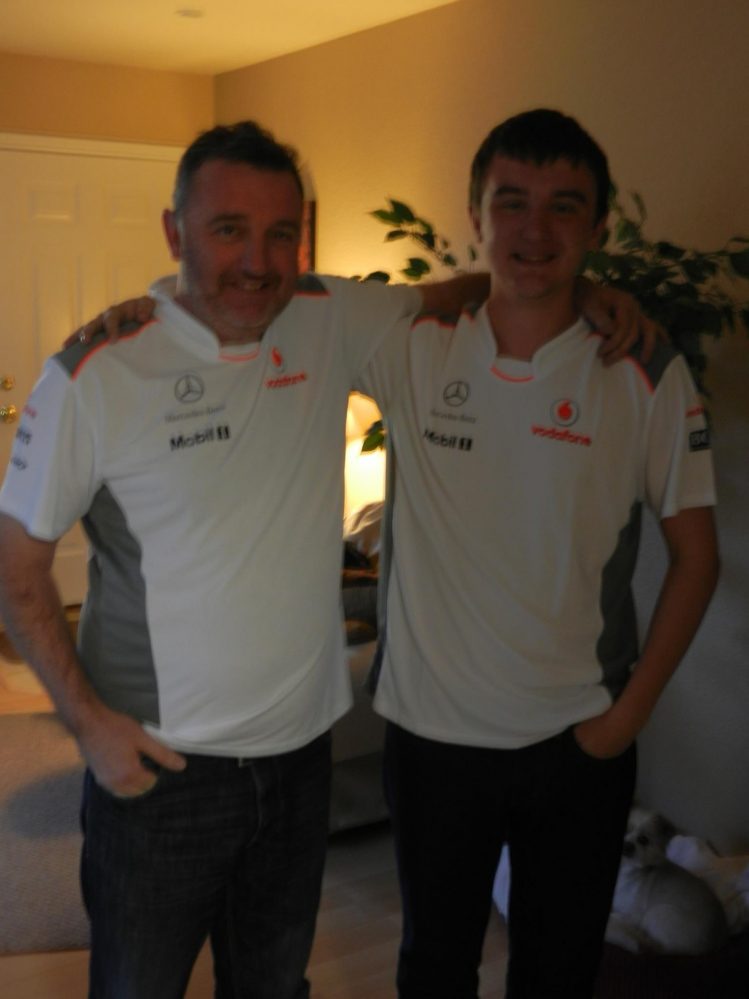 Back in 2012 I went to visit my sister and family with my son (pictured). I think I was about 14 and half stone, maybe 15, I can't quite remember. My sister lives about 7000-8000 feet above sea level if memory serves me correctly, and in proper hiking territory next to the Rock Mountain National Park Colorado.
As you can imagine, fitness takes on a different meaning when you are that far above sea level. We went on several hikes, I managed okay, but my asthmatic problem had started getting worse and so I was left far behind on the hikes by my son, sister and family.
In the following years the asthmatic condition had progressively gotten worse to the point where around five years or so ago (2014-2015), I was referred to the Chest Clinic at Derriford Hospital in Plymouth.
My fitness levels were at an all-time low. I would walk up one flight of stairs (just 13 steps) and be breathing deeply. More than one flight? I was done in! Asthma attacks were common and let's just say some were not nice!
Nothing much seemed to happen from a medical standpoint. If it could be imagined, my problem was getting worse and worse. By May 2018, I was taking a weeks worth of Prednisolone steroids every month just to 'get by'. I put on a lot of weight and was generally in a pretty dismal place.
It was about this time that I started getting Prostate problems and was told I had Prostate cancer. Although it was a very low-level intensity, it still struck me pretty hard. Just bad timing. I still have tests and MRI scans now to monitor this. In fact, I had an MRI scan on my C25K graduation day!
When my mum passed away in July 2018, I was at rock bottom. My work pretty much collapsed to non-existence, in part due to the stress I now felt myself under. Some poor business decisions didn't help.
Insofar as the Asthma was concerned, my saving grace was that I was put onto a new injected drug back in October 2018. Over the following months I felt a life-changing impact of the new drug (which I now self-inject). I have not taken steroids since, and as you will see I have now started properly getting fit and I am in a much happier place.
Before COVID, I had started to play Badminton (late 2019) with friends and family but as you know COVID struck and so we had to stop after just two or three months playing. I had lost a few pounds in weight at that point so COVID came as a real disappointment for me personally. I felt I was making progress only for it to come to an abrupt halt.
I wonder how many others can relate?
Let's bring things up to date a little. I was severely overweight. Probably over 20 stone but I was scared to look at the scales by that point. I was not doing much in the way of exercise. I did try walking and a little jogging but was immediately struck with very painful shin splints and was out of action for a couple of weeks. To be honest, that put paid to that idea, I just didn't have it in me to try again. Note: The shin splints were down to the shoes I was wearing. A change in shoes and I've not had a serious problem with shin splints since!
This was the Summer of 2020.
Fast forward to the day before my birthday (mid November), I was chatting on the phone to a friend and something took hold of me and I told him that I was gonna do it! I was going to change my life, get fit, lose weight, get healthy. He suggested running still being one of the best exercises to do for weight loss. I haven't looked back since!
I cannot remember how I found out about Couch to 5k, but this has been my lifesaver. Without it's measured programme, I think I would have given up or got injured and lost incentive.
Actually, for those that know me now in early 2021, you will probably think "No, you wouldn't have given up". And to a certain extent that is true. I now have a drive and determination that overrides petty excuses. But a few months ago, I was a different person!
So, I started C25K on the 19th November. It went okay for a few weeks until I was unwell with a cold and really bad toothache just before Christmas 2020. This resulted in a tooth extraction and I made excuses to not run for a week or ten days and carry on again in 2021.
This I did, and since the turn of the year, I have been going from strength to strength. The support from the C25K UK Facebook Group has been amazing and I must admit I have been rather surprised (and a little embarrassed) by the positive attention I have received.
C25K has not been easy, but on Thursday 4th February 2021 I completed the programme. Graduation they call it. I didn't run 5K in 30 minutes, but I did carry on running for a further 5-10 minutes and managed to do 5.18K. It was probably the worst weather I have run in so far (see photo!).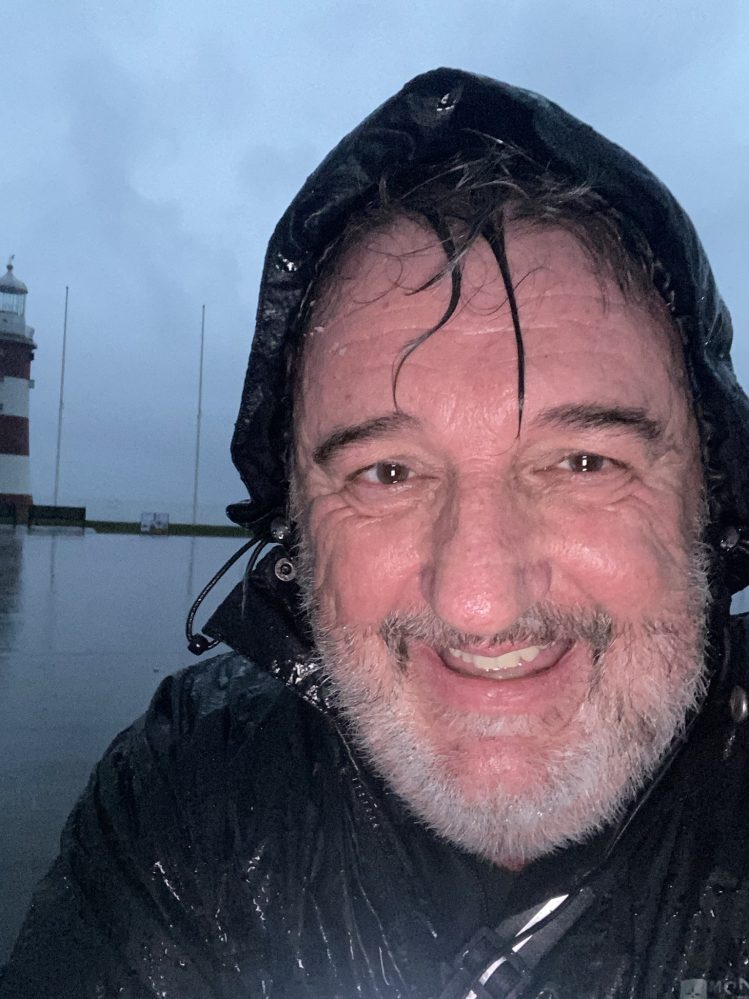 I cannot tell you how proud, happy and (queue another D word) delighted I am to have achieved this!
I should also say that I have found an unexpected delight in helping and inspiring others. This has spurred me on to carry on trying to inspire people to complete the programme and perhaps reach other goals in their lives.
Hence this blog will be updated more often, and also my newly created Instagram account at _jonathanburrows
I would love to get in conversation with other like-minded individuals, those who face struggles every day but still manage to go out and do it. If you have a story to tell and you wouldn't mind me using it (without names of course) then please get in touch. I'm also considering a book!
Who am I? And what has happened to the old Jonathan Burrows?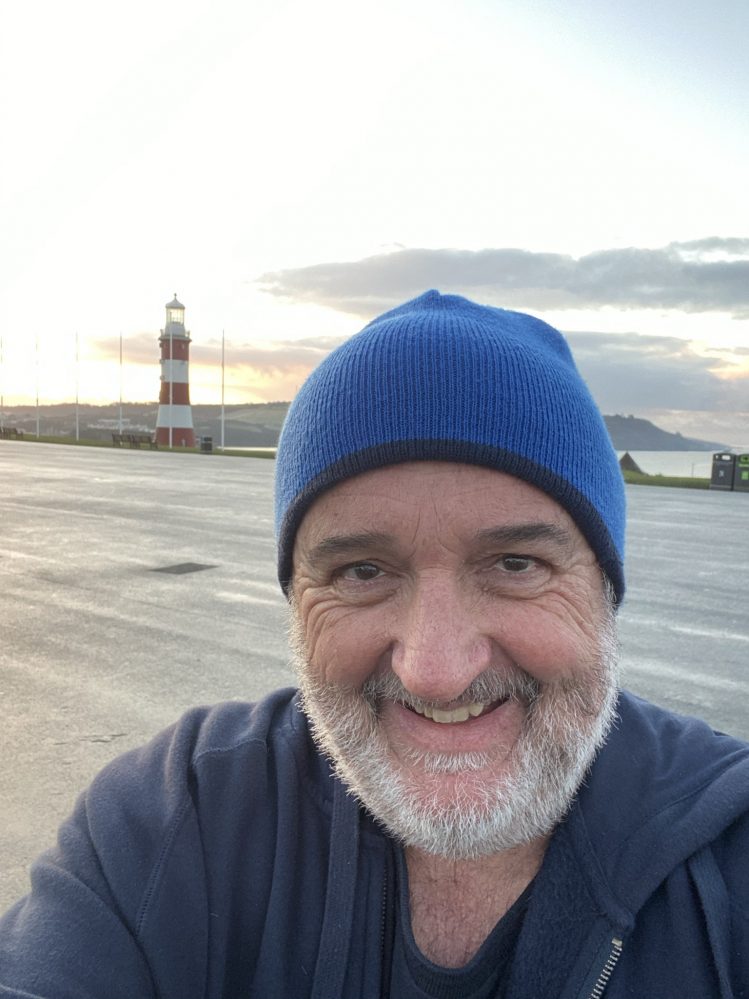 For now, that is all for this post. I shall be writing more in the future on D Words:
1. DESIRE
2. DECISION
3. DRIVE
4. DISCIPLINE
5. DETERMINATION
6. DREAM
7. DELIGHT
Watch this and my Instagram spaces!